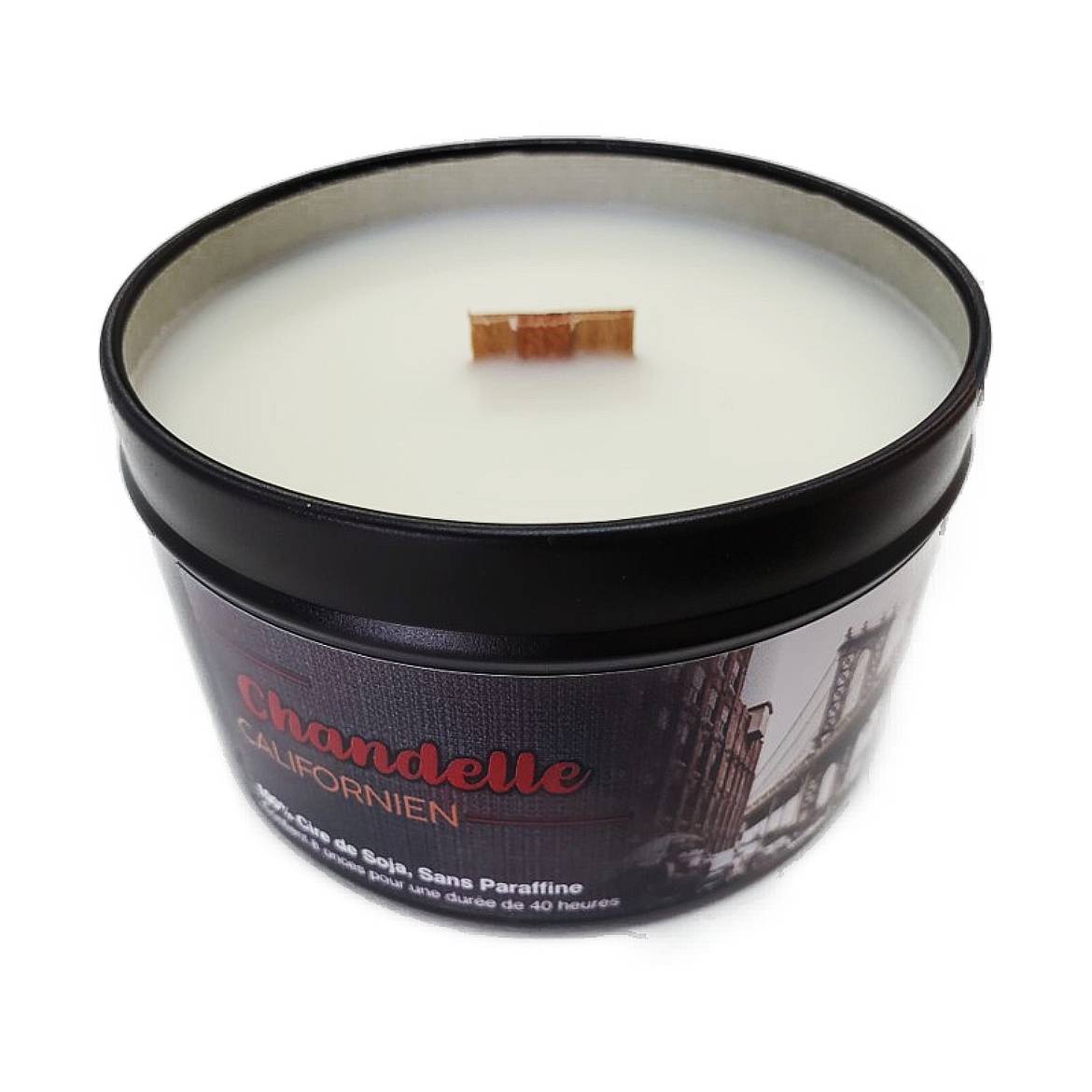 Made with 100% soy wax along with a cedar wick for a little crackling noise. This candle is also paraffin free and will last approximately 40 hours. We offer them in the same three fragrances as the Gentleman collection. They will make your home smell great!
Fragrances :
The Effervescent
The Euphoric
The Californian
The Effervescent
This fragrance with soft aquatic nuances mix with scents of jasmine, fresh cistus, rosemary, fruity aromas of persimmon and green mandarin with an addition of Indonesian patchouli to create a fresh and sensual fragrance for men.
The Euphoric
With a fragrance more present than "The Effervescent", "the Euphoric" is described by a fresh and lively blend of green apple, tomato leaf, parsley, black pepper, pineapple, tangerine, ginger, cedarwood, lavender , jasmine, juniper, geranium musk and thyme. The notes of spices and musk give it a spicy touch and solidify it as a masculine scent.
The Californian
It is described as a sweet and floral bouquet with a masculine base of amber, frankincense and basil. The fresh notes of frozen grapefruit peel associated with the papaya flower opens the composition with white amaryllis, white water lily, cashmere and cardamom.
Elegant and sensual, this fragrance is resolutely modern and timeless at the same time. It perfectly reflects the charismatic, handsome and sophisticated man who sleeps in you.